Ozone Generator Purifier for your Home
Ozone, due to its oxidizing power, its effectiveness as a biocide, is used for the elimination and disinfection of all types of contamination and chemical compounds. It is used in the agro-food industry for its effectiveness in eliminating microorganisms thanks to its rapid decomposition into oxygen and carbon dioxide.
It is used for the disinfection and purification of the air in our home, eliminating all types of bacteria or odors without the need for chemicals such as air fresheners.
Ozone Generator Purifier for your Home
Its use allows the penetration of ozone in all areas of the room where the device is located, with only 20 minutes.
This device does not require installation, filters or special care.
Precautions:
Inhalation of large quantities of ozone can cause irritation of the nostrils, eyes and throat.
Avoid being in the same room where the Ozone Generator is located while it is in operation.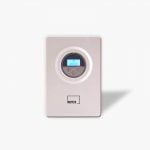 Ozone Generator Home Purifier