Roll-On Rescue Gel with Aloe Vera
05/10/2020
Roll-On Rescue Gel with Aloe Vera
Desde: 10,00€
The Roll-On Rescue Gel with Aloe Vera is a product that thanks to its size and format, you can take it with you wherever you go and you can apply it quickly and effectively when necessary. This Roll-On can be used to relieve pain such as sprains, bruises, lower back pain or swelling that can be caused by a blow.
ROLL-ON rescue gel
The roll-on rescue aloe vera gel is the solution to the pain and swelling caused by an injury, a joint, a sprain… It is an anti-inflammatory gel that quickly and easily relieves and reduces pain. It is an essential product in summer as it can be applied to mosquito bites. In addition, it has been produced using organic farming methods and is suitable for vegans. 
What is Aloe Vera Rescue Gel Roll-on used for?
We've all probably missed having a product on hand to soothe the swelling of an itch or even a sore muscle.
The rescue aloe vera gel roll-on is the solution. It is an indispensable product to have on hand to relieve any muscle pain, joint pain, lower back pain, sprains… or even if you get a bump at home or in the street, this product will save you from many painful moments. Moreover, thanks to its small size (60 ml), you can take it with you wherever you go.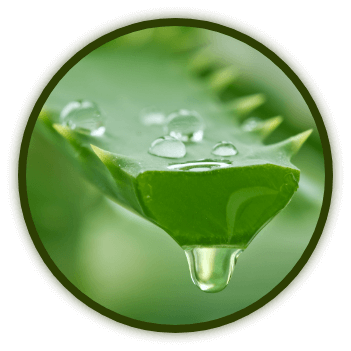 BENEFITS
What are the benefits of the aloe vera in this gel?
Aloe vera is one of the main ingredients in the roll-on rescue gel, along with arnica. Both serve as anti-inflammatories, but the main feature of the aloe vera in this product is its ability to regenerate local inflammations. Aloe vera is able to revive the blood flow so that bruises are minimised and damaged tissues can heal as quickly as possible.
It is also worth noting that the anti-inflammatory power of the aloe vera contained in the roll-on rescue gel is able to release muscle tension and consequently reduce swelling of the body's tissues. In addition, its ability to relieve pain means that this gel has analgesic properties that can relieve the pain of any type of injury, whether from sport, a lower back injury, a muscle injury…
INGREDIENTS
What ingredients are in the Roll-On?
We highlight two fundamental ingredients of the product: aloe vera and arnica. Both are the basis of this product as, thanks to their anti-inflammatory powers, they reduce and relieve pain in depth.
Arnica is characterised by its analgesic and anti-inflammatory properties. It is also able to act as a healing agent. This ingredient is characterised by being indispensable for reducing bruises, relieving insect bites and muscle pain.
Aloe vera has very similar properties to those mentioned above, especially the ability of this ingredient to relieve pain and release muscle tension.
It also contains Harpagofito, sage and chamomile which have analgesic properties, a good remedy for dealing with pain.  Camphor is another component that will give a cooling effect on the skin. And finally, it also contains olive oil and rosemary, which are very useful as they contain medicinal properties.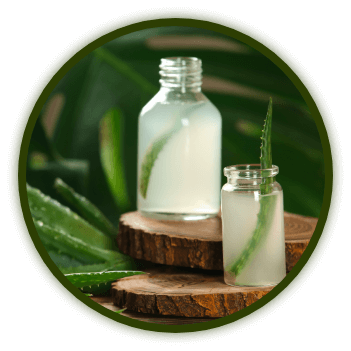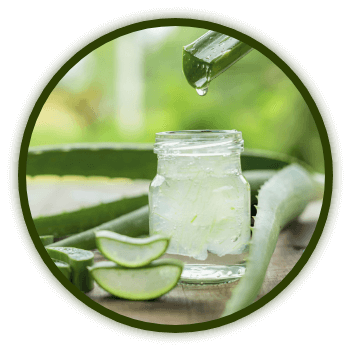 DURATION
Is the Aloe Vera Roll-On long lasting?
Because this product is characterised by its roll-on application system, it will last longer than a normal cream. This system will allow you to use just the right amount of product without overdoing it. How many times have you gone to apply cream and left more than half of the cream in your hand? With this system this will not happen because the ball, which we call roll-on, when it comes into contact with the skin, releases a sheet of product, the necessary amount, without excess.
What is the SAVING PACK?
We have created a savings pack because our customers asked us for it, as it is a product for personal use, so every member of the family can use it. The price of a Roll-On is 10€ and the Pack of 4 Roll-Ons is 30€.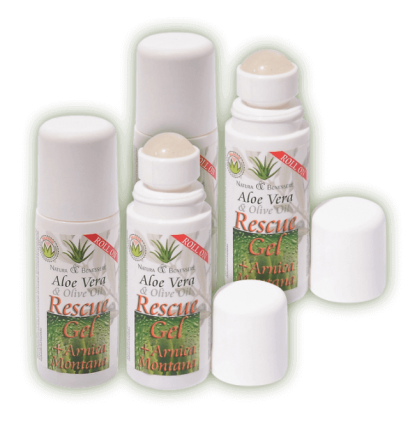 WHY BUY FROM B&B?




FINANCED IN
24 MONTHS INTEREST FREE
Roll-On Rescue Gel with Aloe Vera
Identify the area where you want to apply the product.
Rub the Roll - On on the area of the ailment for 30 seconds.
Make circular movements on the skin in the desired area.
This product can be used as many times as necessary, repeating the same procedure throughout the day.
Roll-On Rescue Gel with Aloe Vera
Arnica: is a medicinal plant used on the skin for pain or swelling, insect bites and cartilage pain.
Devil's claw: plant with analgesic and anti-inflammatory properties for the relief of sports injuries and rheumatic problems.
Camphor: semi-solid substance, it produces a cooling sensation like menthol, and also acts as an anesthetic.
Rosemary: plant with medicinal properties and active principles.
Sage: plant: anti-inflammatory, it is a natural treatment to relieve pain.
Olive oil: used for the relaxation of both nerves and muscles.
Chamomile: herb used as a tranquilizer, both in muscle pain, stress and menstrual pain.
Aloe Vera: plant with strong analgesic properties that relieves joint pain, muscle pain that can prevent physical activity, or age.
Roll-On Rescue Gel with Aloe Vera
Aloe Vera Rescue Gel Roll-On is a 100% natural product. It contains very beneficial plants such as Arnica, Aloe Vera and/or Devil's Claw. These plants are medicinal and have anti-inflammatory effects to reduce / lessen any bruising or muscle / joint pain, leaving a feeling of relief and a fresh smell.
FORMAT:
This product is created with a Roll - On format that allows a quick and easy application. That is why you can take this product anywhere without worrying about the space it will occupy, as its format is perfect to carry it with you whenever you want. In addition, this Roll - On format allows you to apply just the right amount of product, without overdoing it.
USE THE ROLL - ON IN:
Roll - On Rescue Gel is a gel that serves to relieve pain quickly and effectively at any time. Some of the most frequent uses are: muscular pain, bruises, insect bites, bumps, joint pain, any kind of pain due to physical effort, sprains...
WHY DOES IT RELIEVE PAIN?
The reason why this product is so effective is because of its ingredients and their effects. Some of the ingredients, such as chamomile or aloe vera, serve to produce a soothing effect on the skin as well as moisturising it. In turn, one of the ingredients that serves to relieve pain, providing a cooling and/or warming action, is menthol.
It is made from organically grown, certified by Aloe Vera Pure Quality.
Content 60 ml in Roll - On format
También puede interesarte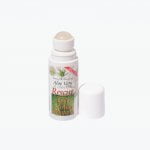 Roll-On Rescue Gel with Aloe Vera