Snail Slime and Aloe Vera Cream
05/10/2020
Snail Slime and Aloe Vera Cream
Snail Slime and Aloe Vera Cream acts as a regenerating and moisturising cream thanks to its components (Aloe Vera, Elicina, Olive Oil) which give the skin elasticity and firmness. This is why this cream is perfect to fight against the signs of ageing.
12 in stock
SNAIL SLIME & ALOE VERA CREAM
La Snail Slime and Aloe Vera Cream by B&B Market is the must-have product for your skin care. This Snail Slime Cream will not only leave your skin completely hydrated, firm and luminous but it will also help your skin to stay young.
What is snail slime cream used for?
This snail slime cream moisturises and regenerates the skin. It is a natural anti-ageing cream that not only reduces the signs of ageing by regenerating the skin's collagen, but also helps to conceal stretch marks and cellulite. In addition, thanks to its components, it protects the skin from external agents.
When Should Snail Slime Cream be Used?
Snail Slime Cream is an indispensable cream for a good beauty routine. It is recommended to use it twice a day to notice the results as quickly as possible, once in the morning, with clean and dry skin, and once at night before going to bed.
ingredients
What special ingredients does it contain?
It has a high vitamin F content which makes it capable of improving the skin's elasticity while repairing and regenerating it.
Reaches deep into the skin to deliver the hydration and nutrients the skin needs.
It prevents the appearance of wrinkles as well as providing suppleness and radiance to the face. It also contains antioxidants and fatty acids, essential properties to improve the skin.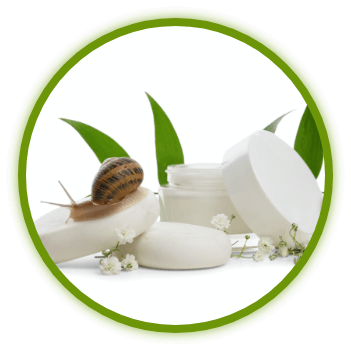 Why Aloe Vera in this cream?
Aloe Vera is an essential component for this cream as, together with Elicina, it provides a large number of benefits to the skin:
Anti-acne: Aloe Vera has an antibacterial power that manages to reduce inflammation and irritation of the skin, which is why it is a perfect ingredient to eliminate pimples and blackheads.
Anti-aging: Aloe Vera is able to produce collagen, so it is perfect for repairing damaged skin tissues and in turn strengthen it avoiding wrinkles.
Moisturising: Aloe Vera contains a large amount of water, which is why it is the perfect ingredient to moisturise the skin.
benefits
What are the benefits for the skin?
A completely smooth skin, avoiding wrinkles and flaccidity thanks to the elastin and its high levels of collagen.
Eliminates blemishes, stretch marks and cellulite as it repairs skin tissue naturally, helping it to heal quickly.
Delays ageing, reducing wrinkles and expression lines, and delaying their appearance thanks to its antioxidant components.
It moisturises the skin and helps to control the skin's water level.
As well as minimising scars, it is able to minimise acne marks.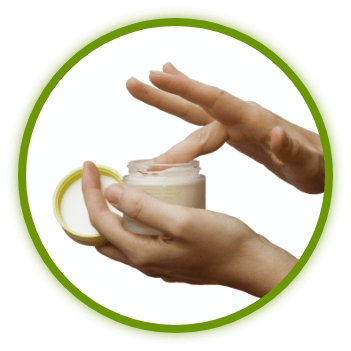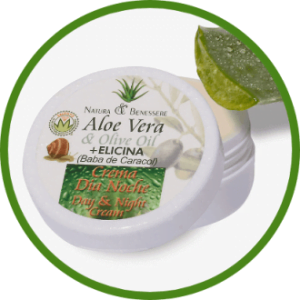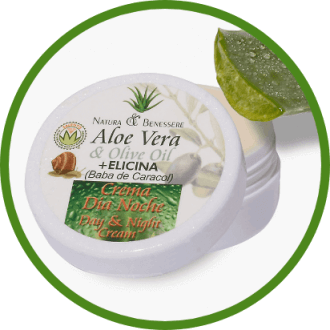 Why should you buy snail slime cream?
By incorporating B&B Market Snail Slime into your facial routine you can enjoy all the benefits of this ingredient, thanks to its variety of benefits it is suitable for all skin types. If you have mature skin, you will be able to reduce the signs of aging due to its anti-wrinkle effect and also improves the elasticity of the skin, as a result you will get a much firmer complexion.if your skin is young and you suffer from acne, the snail slime will help you to get rid of those annoying pimples or the marks left by acne, thanks to its anti-stain properties.if you want to enjoy a perfect skin, wait no longer!




FINANCED IN
24 MONTHS INTEREST FREE
Snail Slime & Aloe Vera Lotion
Can be used daily
The area where the product is to be applied must be clean.
A small amount should be applied twice a day.
Gently massage the area where the product has been applied until it is completely absorbed, restoring the tone and elasticity of the skin.
For fast and effective results, it is recommended to use this snail slime cream both day and night.
Snail Slime & Aloe Vera Lotion
Aloe Vera: is an antioxidant that helps to reduce fine lines and skin imperfections.
Olive oil: olive oil is able to nourish the outermost layer of the skin, providing hydration and nutrition to the skin.
Elicina: has an exfoliating action, moisturises, heals, nourishes, regenerates and has a soothing effect on the skin.
Wheat germ: contains vitamin B, antioxidants through vitamin E and allows better blood circulation.
Argan oil: moisturises hard-to-hydrate areas of the skin, regenerates, does not clog pores, and is high in vitamin E and other antioxidant vitamins, essential nutrients and rich in fatty acids.
Sweet almond oil: its properties are to soften and nourish the skin. This oil has a fortifying and velvety effect on the skin.
Apricot kernel oil: cares for the face by nourishing the skin after shaving, helping the skin to regenerate.
Organic Shea Butter: thanks to vitamin F, it repairs, softens, regenerates and gives elasticity to the skin.
Snail Slime & Aloe Vera Lotion
Snail Slime Lotion with Aloe Vera is a cream that cannot be missing in our routine. It is a 100% natural product, which does not use alcohol, silicones or parabens, and can be used on any type of skin, both young and mature skin, men, women and children.
YOUNG SKIN:
The Snail Slime Lotion is the ideal cream for the skin to stay forever young as its properties are able to regenerate the collagen of the skin along with elastin, thus you can see how wrinkles and any signs of age will be diminishing.
WHERE TO USE THE LOTION:
It is applied to the eye area and expression lines, always keeping the skin fresh, velvety and smooth. But it can also be applied on: scars, stretch marks, acne marks, expression lines, toning the décolleté.
RESULTS
Snail Slime & Aloe Vera Lotion Moisturises and Regenerates thanks to its top quality natural components that give it a refreshing, smooth, quickly absorbed texture, nourishing the skin thanks to the natural and organic active ingredients. In addition, aloe vera and oil protect the skin from external agents, such as cold and heat.
ORGANIC PRODUCT
Certified organic farming. This product has not been tested on animals. Contains natural preservatives, minerals, hypoallergenic, alcohol, paraffin and petrolatum free.
Contains 100ml
También puede interesarte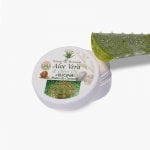 Snail Slime and Aloe Vera Cream